Secure Shopping Basket
Last Item:N/A
No. Items:0
Total:£0.00

Direct Dial:
01476 513853
Can't find what you need? Please click
on the button to send an enquiry.
Send Enquiry
Stock List
We accept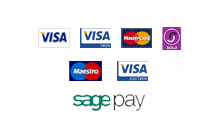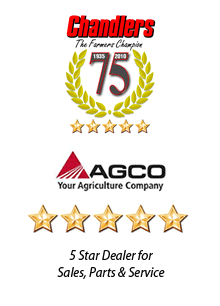 Milwaukee M18FPP2J2-502P Impact Wrench/Grinder Set
Redeem a free M12 B2 2.0Ah battery and M12 GG Sub Compact Grease Gun when you purchase this set. Redeem from MILWAUKEE direct. OFFER STARTS 10/05/2021.
- 1x M18FHIWF12 Impact Wrench
- 1x M18CAG115XPDB Braking Grinder
- 2x M18 5.0Ah Battery
- 1x M12/M18 Duel Rapid Charger
- 1x Packout Case

M18FHIWF12- High torque impact wrench delivers 1356 Nm fastening torque in a
compact size of 213mm. 4-Mode DRIVE CONTROL allows the user to shift into four different speed and torque settings to maximise application versatility. Mode 4 bolt removal, provides maximum nut-busting of 1898 Nm the shifts to 750rpm for unmatched control hen removing fasteners. This tool benefits from 1/2"
friction ring reception as well as a new LED light that is 40% brighter than
the previous model. POWERSTATE brushless motor making it more efficient and
longer lasting. REDLINK intelligence system. REDLITHIUM-ION battery pack.
Flexible battery system which works with all MILWAUKEE M18 Batteries.
M18CAG115XPDB- Brushless POWERSTATE motor with the power to grind and has up to 10x more tool life. REDLINK PLUS intelligence system uniquely enhances the
tool's performance under load. REDLITHIUM battery pack delivers more run time and more work over pack life. RAPIDSTOP for the fastest disc brake in less
than 2 seconds and has best user protection. To prevent automatic start up, it has non-lockable safety paddle switch with a line-lock-out function. Premium
gearing system. Removable dust screen. 115mm keyless guard which has a great
cutting capacity and fast guard adjustment without having to use a spanner.
FIXTEC nut for tool-free disc change and an anti-vibration side handle for a
lower vibration. Individual battery cell monitoring. Fuel gauge to display the remaining charge. Flexible battery system which works with all MILWAUKEE M18
batteries.
M18 5.0Ah batteries deliver up to 2.5x more run time. M12/M18 Dual Rapid
Charger is suitable for all M18, M14 and M12 REDLITHIUM-ION batteries.
Packout case to store all your tools and accessories.
| | | | | |
| --- | --- | --- | --- | --- |
| | | | | |
| | | | | |
| | | | | |
| | | | | |
| | | | | |
| | | | | |
| | | | | |
| | | | | |
| | | | | |