Secure Shopping Basket
Last Item:N/A
No. Items:0
Total:£0.00

Direct Dial:
01476 513853
Can't find what you need? Please click
on the button to send an enquiry.
Send Enquiry
Stock List
We accept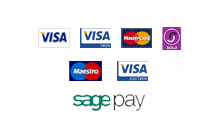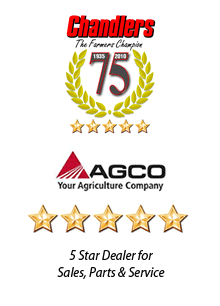 Milwaukee M12 Fuel M12FPP4A 4 PIECE SET
Redeem a free M12 B2 battery and charger when you purchase this set. Redeem through MILWAUKEE directly. T&C Apply. OFFER STARTS 10/05/2021
- 1x M12FPD Combi Drill
- 1x M12FID Fuel Sub Compact 1/4" Hex Impact Driver
- 1x M12CH Fuel Sub Compact SDS-Plus Hammer
- 1x M12FCOT Fuel Sub Compact Multi-Material Cut-Off Tool
- 1x M12 2.0Ah Battery and 1x M12 6.0Ah Battery
- 1x M12 Charger
- 1x PACKOUT Case
M12FPD- Brushless POWERSTATE motor delivers in a more compact size. REDLINK
PLUS intelligence system. REDLITHIUM Battery pack. 13mm metal chick for quick
bit changes and bit retention as well as an electronic clutch with 16 torque
settings, plus 1 for locked clutch drilling and 1 for locked clutch hammer.
Fuel gauge to show remaining charge and LED workspace illumination. Flexible
battery system which is compatible with all MILWAUKEE M12 batteries.
M12FID- Brushless POWERSTATE motor in a compact size of 130mm. REDLINK PLUS
intelligence system. 4-mode DRIVE CONTROL allows the user to shift to three
different speed and torque settings, FEATURING a self-tapping mode. REDLITHIUM battery pack. Fuel gauge and LED illumination light. 1/4" Hex chuck for quick
and easy bit change. This tool benefits from the flexible battery system which works with all MILWAUKEE M12 Batteries.
M12CH- Brushless compact 12V rotary hammer with 1.1 Joules (EPTA), 0-6575bpm
and 0-900rpm. Low vibration value 4.4m/s2, can be used for up to 8 hours a day. Will drill over 60 50mm x 6mm holes per battery charge. REDLINK PLUS
intelligence system. REDLITHIUM Battery pack. 2-mode operation: Rotary hammer
or Rotation only. Hammer drilling up to 6-10mm (max 13mm). 43mm neck size.
Flexible battery system.
M12FCOT- Cutting tool with up to 20,000 RPM. Weighing 1.1kg and 226mm in length. Multi-material cutting capability with a variety of blades available (metal
cut-off wheel, carbide abrasive blade and diamond tile blade). Flexible battery system. REDLINK Plus intelligence system and REDLITHIUM battery pack.
This set comes with a PACKOUT case to store your tools and accessories.
| | | | | |
| --- | --- | --- | --- | --- |
| | | | | |
| | | | | |
| | | | | |
| | | | | |
| | | | | |
| | | | | |
| | | | | |
| | | | | |
| | | | | |